Home


Looking for a stress free environment to release the pressures of everyday life?
I offer swedish, deep tissue, pregnancy, and sport massage - all supported by my intuitive perception of what needs to be done for each client to assist in the quest for optimal health.
Specializing in deep tissue, I focus on the deeper layers of the muscle to release hypertension amd chronic pain. I'm looking to promote space and movement within the body.
I am excited to announce that I will now be working at:
Advanced Performance Sports Wellness Center
1360 S. Wadsworth Blvd. #109
Lakewood, CO 80232
Make an appointment today and begin experiencing more vibrant health! Online scheduling makes it easy!
415-259-7803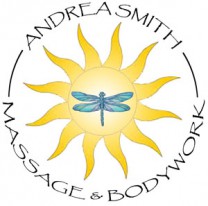 "Awesome, awesome, awesome! My wife and I have been getting monthly massages from Andrea for about 3 years now. It is our wellness program and whenever I get a massage from someone else, it reminds me how great Andrea is. Couldn't recommend her highly enough - do yourself a favor and get a massage from her."" - Rich Weingart
"Andrea is the best masseuse ever. She is strong and consistent. I have been going to Andrea on a regular basis for over three years. She is always accomodating to my scheduling needs. She is knowledgeable about every muscle in the human body and finds knots in muscles you didn't know you had. Andrea is dedicated to meeting your needs and is always "in tune". Most importantly, she is a nice person...generous and respectful." - Corey S.
"I've been getting regular massage for over 20 years, and as a high-level athlete, I have high standards for massage. Andrea not only meets those standards, but often exceeds them. She is attentive, experienced and really understands the needs of the athlete. I give her my highest recommendation." - Dario Fredrick